Dental Staff in Girvin, FL
All our professionals at the office of Selena L. Marchan, DMD, PA maintain the highest levels of accreditation and pursue ongoing education to stay abreast of the latest trends in cosmetic dentistry.
Selena L Marchan, DMD
Family Dentist in Girvin, FL
Selena L. Marchan, DMD, PA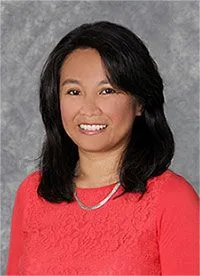 Selena L Marchan, DMD is a longtime resident of the Jacksonville and Jacksonville Beaches area. The daughter of a retired US Navy serviceman formerly stationed at Mayport Naval Stations, Dr. Marchan attended several local schools and graduated from Fletcher Sr. High School. She earned her Bachelor's of Science degree in Microbiology in 1988 from the University of Florida College of Liberal Arts and Sciences and continued on to receive a Doctorate of Dental Medicine degree in 1993 from the University of Florida College of Dentistry in Gainesville. Dr. Marchan returned to Jacksonville to be close to her family and has been providing dental care in her current location since 1995.

Dr. Marchan believes in treating all her patients with kindness and respect. She works to educate patients of all ages about their dental conditions and treatment options in an effort to guide patients on the best path to good oral health. With a gentle demeanor, Dr. Marchan delivers care in a relaxed, comfortable and family-friendly atmosphere.

Dr. Marchan is a member of the following professional organizations:
Laura
Expanded Duties Dental Assistant
Laura is an expanded duties dental assistant. After training as a volunteer in the Naval Dental Clinic Red Cross Program in 1992, she received her EDA and Radiological Certification from the University of Florida in 1993. She began working with Dr. Marchan in 1995 until her husband was transferred by the Coast Guard to Key West, Florida in 2000. When her family returned to Jacksonville in 2007, our office was blessed to be able to bring her back into the practice. Laura is proud to be living with her husband, son and two cats in her hometown, where her father was stationed when he served in the Navy and where she graduated from Fletcher High School. "I look forward to meeting you and helping you to achieve the healthy, beautiful smile that you are looking for in a caring family practice."